Can he prove she's innocent?
Sydney Raferty Lord claims her husband died on their wedding day. Not that his body washes up on the rocks where he supposedly had his accident. Not that she can prove she ever married the man in the first place. When his body is found in the woods, Sydney claims this is not the man she married! Benno DeMartino, Kenneth's lifelong friend, is torn between loyalty for the dead man and an undeniable attraction to the supposed widow. Maybe he's crazy, because Benno aims to find the murderer and in the process help prove Sydney innocent.  FREE at Amazon


---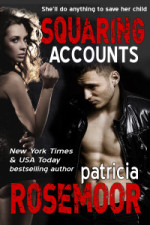 She'll do anything to save her child
Ex-Hollywood star Honor Bright is terrified when her five year old daughter is kidnapped. The ransom: steal documents from lobbyist Dakota Raferty. Though horrified at doing something illegal, she fears for her child's life. When he catches Honor stealing documents, a sympathetic Dakota sets out to find the kidnappers and save her daughter. Still, Dakota doesn't trust Honor, no matter how much he wants her.
---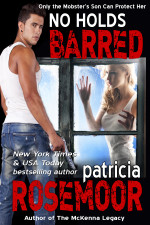 Only the mobster's son can protect her
Asia Raferty fights off a rape. Knowing this is a racketeer's plot for revenge against her judge father, Asia asks his son for help. Dominic Crawford knows approaching his estranged father to cool the vendetta would be a mistake. His sister Jessica might be able to influence King Crawley, but first they'll have to find her. Working with the sexy Dominic, Asia wants more than his protection.
---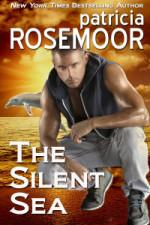 The silent sea holds dark secrets…
Marissa Gilmore searches the sea's edge for an escaped dolphin only to find the sleek mammal pushing a body ashore. The dolphin is the only witness to murder, and only Marissa can find a way to discover its secrets. Now, deep in the Florida Keys at a marine mammal refuge, Marissa wants to heal the dolphin, while Riley O'Hare wants to free it. Riley's lips speak contempt for her job as a marine mammal trainer, but his eyes kindle a fiery passion in her. Shielded by his arms, Marissa believes she's safe until the accidents begin…

---
More info on my books to be added to the site as I have time.  ~PR~