Put a song in your heart with Love, Christmas, 20 new holiday novellas written by NYT, USA Today and Bestselling Authors, all based on Christmas Carols.   99c for a limited time
iBooks: http://tinyurl.com/AppleLoveChristmas
Amazon US: http://bit.ly/LoveChristmasUS
Kobo:  http://bit.ly/LoveChristmasKobo
BN: http://bit.ly/LoveChristmasBN 
↔
A Rancher's Vow is the conclusion to the Sons of Silver Springs trilogy. It's 99c thru Nov 1
Amazon http://tinyurl.com/hde4o5e
Amazon UK http://tinyurl.com/jp8yez6
BN http://tinyurl.com/z2p5zj4
iBooks http://tinyurl.com/h2fx93d
Kobo http://tinyurl.com/ztt2bzg
Smashwords http://tinyurl.com/zch7ngu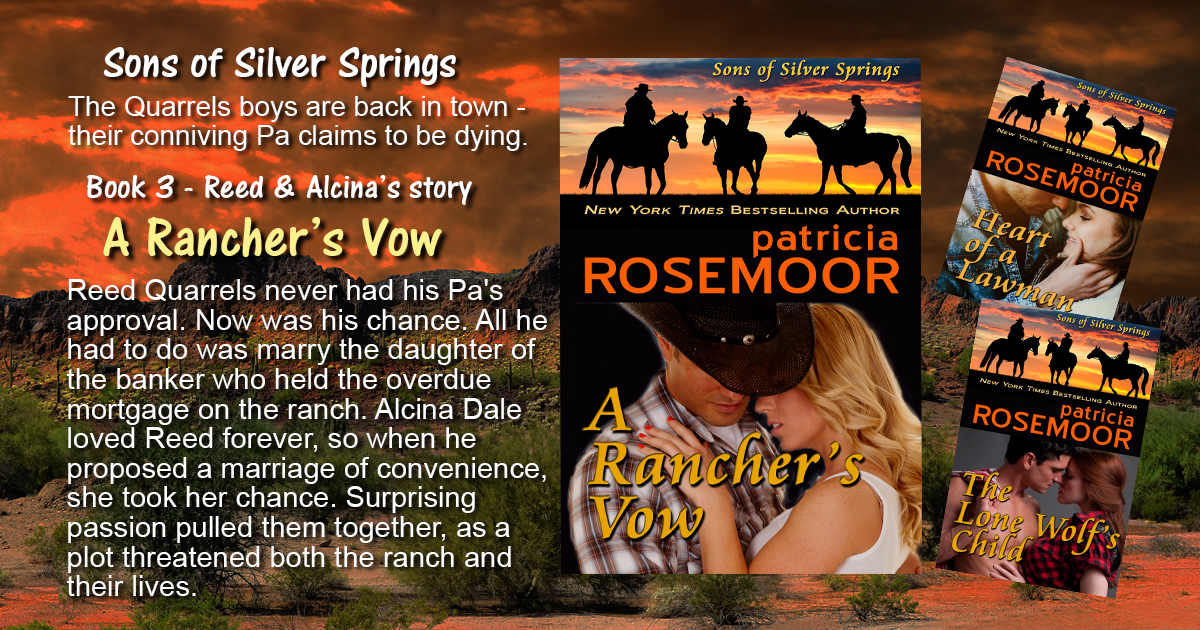 §
The Lone Wolf's Child is available at any of these e-retailers. If you like the book, please leave a review.
Amazon  http://tinyurl.com/jjjcvy6
BN  http://tinyurl.com/zdf6v7h
iBooks  http://tinyurl.com/z32zjrk
Kobo  http://tinyurl.com/zso2yq8
Smashwords  http://tinyurl.com/z4glb5w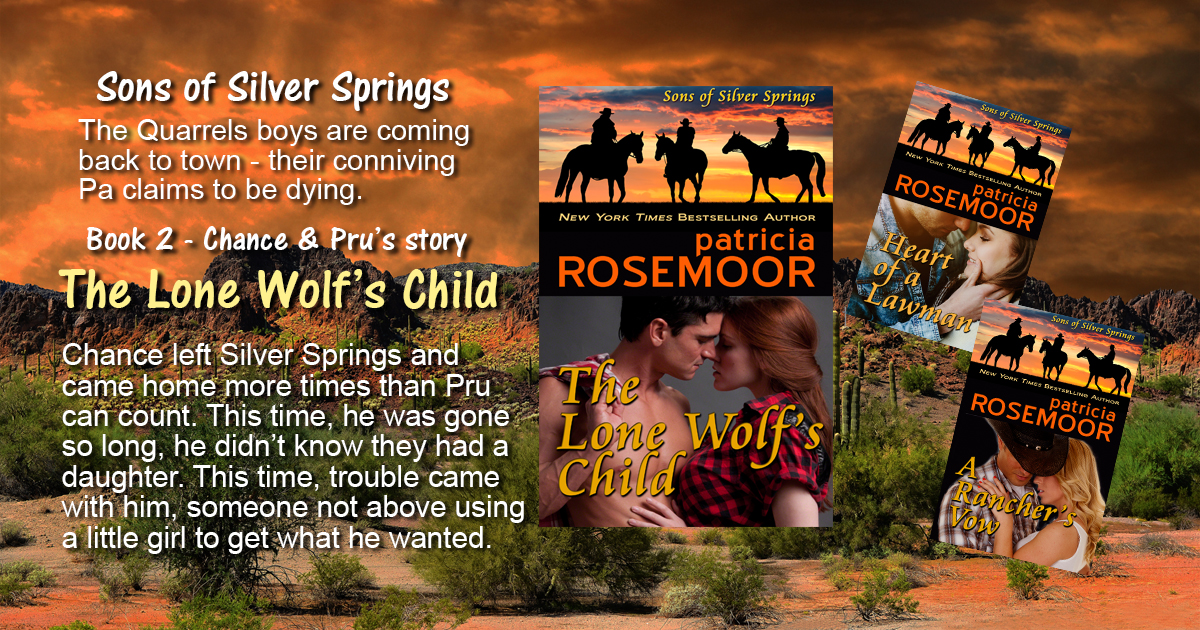 ¥
I'm very excited that I recently had the rights to more than twenty of my traditionally published novels returned to me. So I will be having quite a few "new" books to republish in the next couple of years. I'm starting with a trilogy called Sons of Silver Springs: Heart of a Lawman, The Lone Wolf's Child and A Rancher's Vow. Half-brothers Bart, Chance and Reed never did get along, not with each other, not with their controlling father. They all left the Curly-Q ranch and Silver Springs. But now their father is calling them back, saying he's dying and wants to make amends by giving them the ranch. How well is this going to work out for them? Some fun and surprises in store as well as suspense and thrills.