I hope you all have something to celebrate at the beginning of this new year. I certainly do with the January 8th publication of ANIMAL ATTRACTION (Kindred Souls Book 2). To celebrate, I've arranged a 99c sale for Book 1, ANIMAL INSTINCTS, normally selling for $3.99 — a new deal for those of you who haven't yet read the beginning of this fun new paranormal romantic thriller series.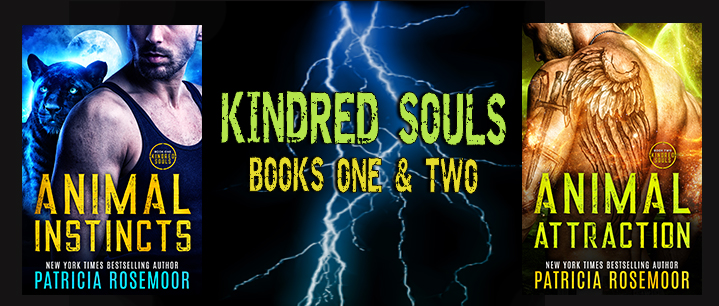 The Kindred are shapeshifting predators of various sorts with a very unusual origin story. The Lazares are the premiere family of black panther shifters. Cezar Lazare runs the clan and the casino boat where they work/live with its "by invitation only" cloaked lower decks. There, magic reigns. His three children – Luc, Nuala and Nik – try to embrace their heritage while trying not to be seduced by love. Their partners are not of their clan. They are all "something else," which raises the stakes of the stories.
Readers ask how I got the idea for this series. It was a long process, which started with reading other paranormal romance series and then building my own world different from anything I've read. And then there are the animals. I'm a cat person. I'm a "big cat" person, as well.
I've volunteered at Lincoln Park Zoo for more than a decade. For years I was stationed across from the lion house. The big cats across from me were tigers, including a mother and her cubs. That started a love affair for me. I would walk to their outside area and watch mom teach her cubs to swim. Or keep them afloat. Walking around the house, I would reach the puma enclosure with its two sisters, who always seemed to be asleep. So I would whistle to them. Softly, of course, so that one of the mountain lions would get up and pace her enclosure before me. Of course those memories made me want to write about big cats, both shifters and the zoo kind.
If you haven't read ANIMAL INSTINCTS, I invite you to do so while it's on sale. And if you have already read it, ANIMAL ATTRACTION is on pre-order and will be published January 8.
---
 ANIMAL INSTINCTS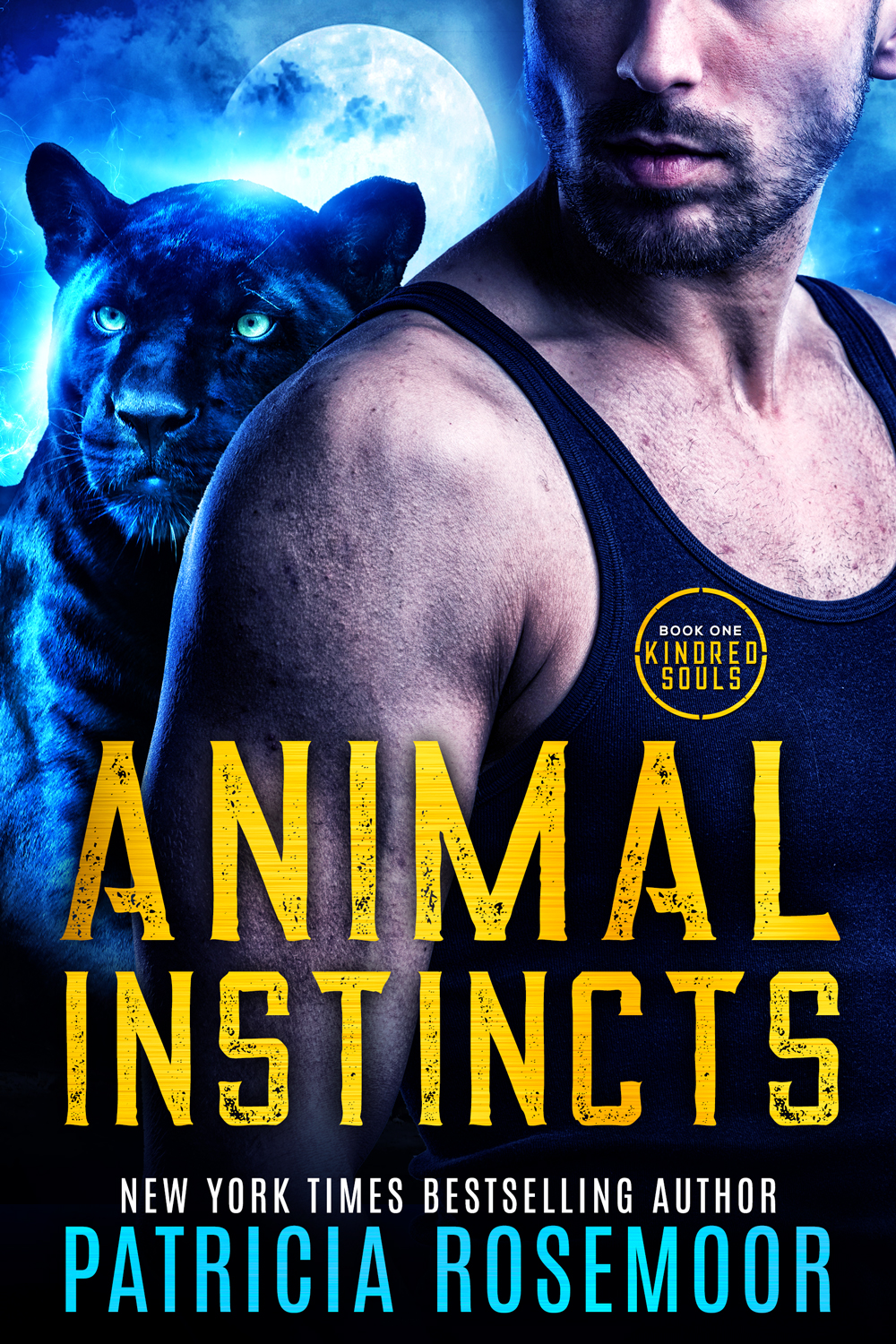 Half-human, half-Kindred, Luc Lazare doesn't want more complications in his life. He's focused on protecting his shapeshifting family and love is the last distraction he needs.
Skye Cross has the ability to talk to animals. Her most recent animal rescue mission–stopping an alleged dog fight–actually involved shifters in a primal battle.
Her investigation leads her to Luc, a man whose powers both unsettle and intrigue her. Skye quickly finds herself caught in a dangerous world she never knew existed, while relying on a man she couldn't possibly trust.
Coming from two different worlds, can Luc and Skye overcome the obstacles fated to keep them apart?
♦
---
ANIMAL ATTRACTION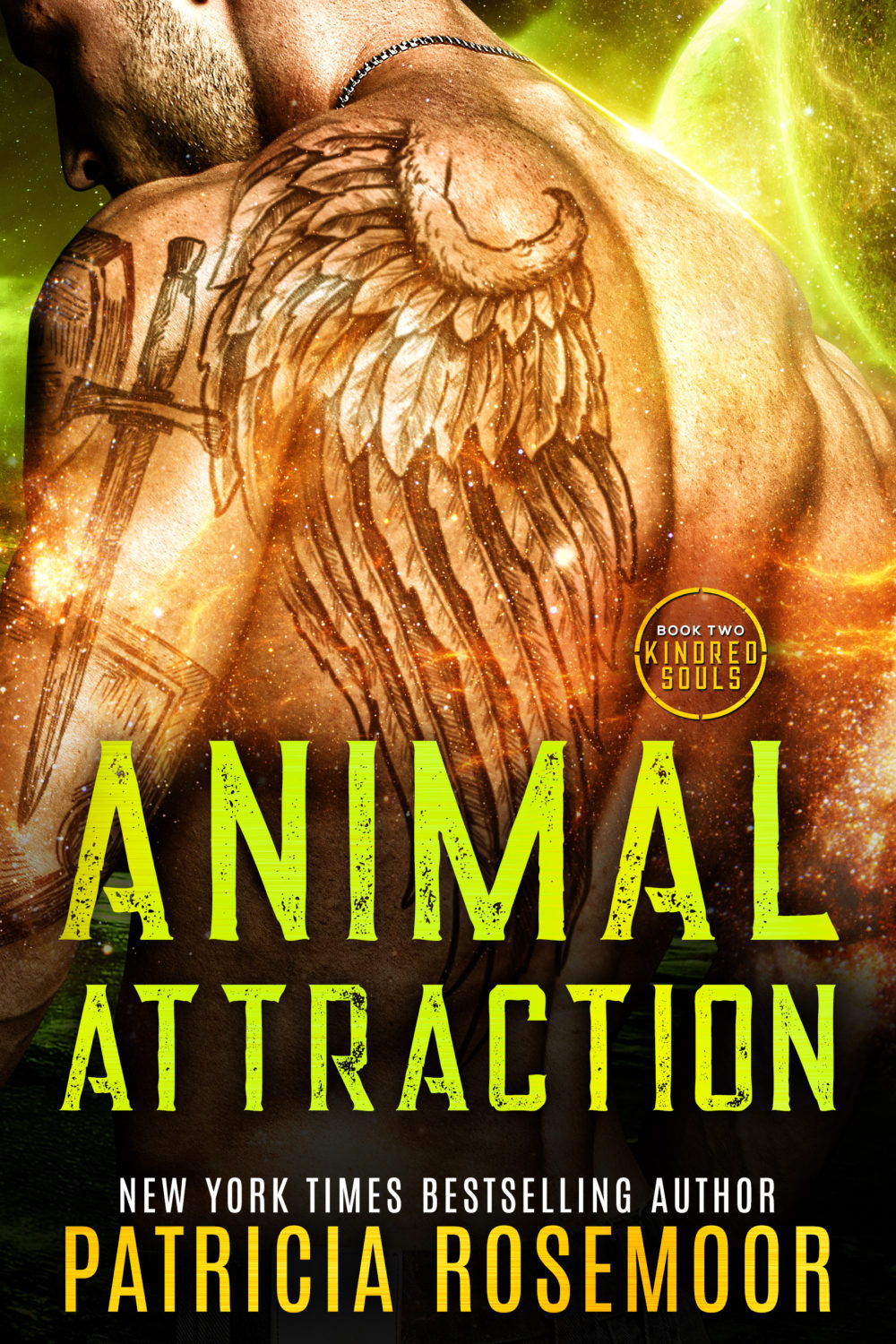 Detective Ethan Grainger is horrified when a public official is found dead in the park, killed by an animal. He immediately fears it's a shifter kill and heads for The Ark, where he seeks out Nuala Lazare, a Kindred pregnant by Ethan's late partner Shade. He'd come to terms with Chicago's supernatural underground, but because Nuala holds him responsible for Shade's death—and because he is attracted to her—he's avoided her until now.
Ethan is the last man Nuala wants to see, and she has enough to deal with being near term and realizing her fatherless child will be a half-breed like her brother Luc, who experienced tremendous prejudice and guilt while growing up. She plans to move from The Ark to live like a human for her daughter.
Ethan must keep Shade's child from being corrupted by the criminal element of the Kindred Lazare clan. Which means he must get close to Nuala—not an easy task. As they get to know each other, their attraction becomes unbearable. Will Ethan keep his loyalty to his murdered partner or succumb to the irresistible temptation of his chemistry with Nuala?
♦
---
Meet
DETECTIVE  SHELLEY CALDWELL
Detective Shelley Caldwell novels and stories have a new digital life in a 3 book series. To her dismay, Shelley catches all the woo-woo cases in Chicago and has to pursue supernatural killers while hiding that element from her disbelieving department.

HOT CASE – Shelley has to deal with the idea that the murderer really is a vampire.
HOT TRICK – It's happening again. Shelley suspects the illusionist is really a mage working black magic.
HOT TALES – Okay, so Shelley is getting ALL the woo-woo murder cases — she has to deal with a siren and a sin eater in two short stories, and a satyr in a Christmas novella.
Start with HOT CASE