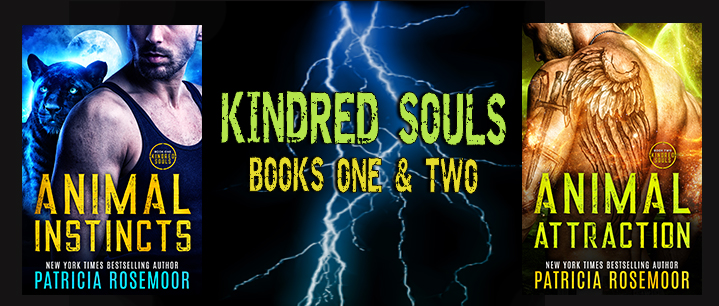 The Kindred are shapeshifting predators of various sorts with a very unusual origin story. The Lazares are the premiere family of black panther shifters. Cezar Lazare runs the clan and the casino boat where they work/live with its "by invitation only" cloaked lower decks. There, magic reigns. His three children – Luc, Nuala and Nik – try to embrace their heritage while trying not to be seduced by love. Their partners are not of their clan. They are all "something else," which raises the stakes of the stories.
Readers ask how I got the idea for this series. It was a long process, which started with reading other paranormal romance series and then building my own world different from anything I've read. And then there are the animals. I'm a cat person. I'm a "big cat" person, as well.
I've volunteered at Lincoln Park Zoo for more than a decade. For years I was stationed across from the lion house. The big cats across from me were tigers, including a mother and her cubs. That started a love affair for me. I would walk to their outside area and watch mom teach her cubs to swim. Or keep them afloat. Walking around the house, I would reach the puma enclosure with its two sisters, who always seemed to be asleep. So I would whistle to them. Softly, of course, so that one of the mountain lions would get up and pace her enclosure before me. Of course those memories made me want to write about big cats, both shifters and the zoo kind.
 ANIMAL INSTINCTS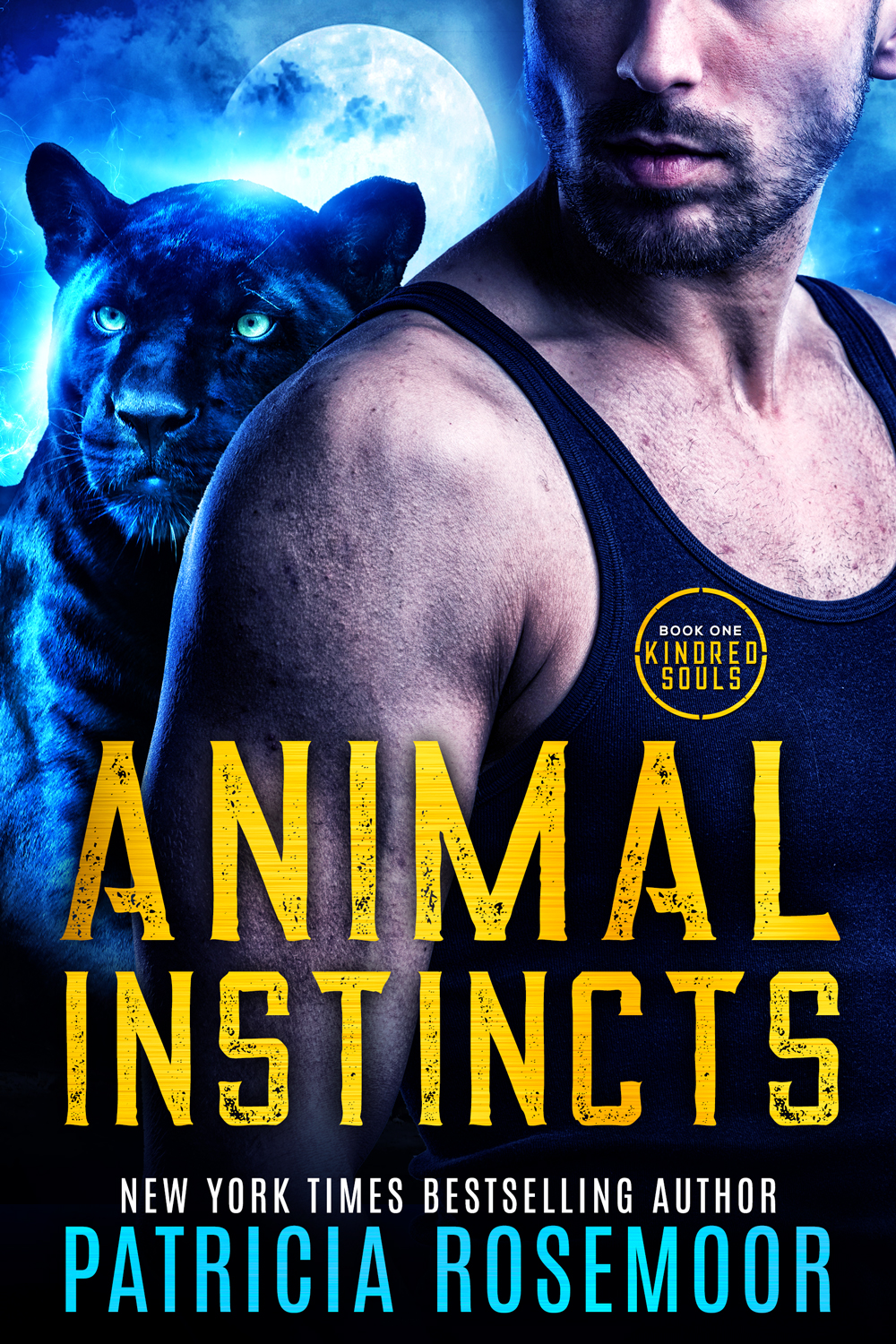 Half-human, half-Kindred, Luc Lazare doesn't want more complications in his life. He's focused on protecting his shapeshifting family and love is the last distraction he needs.
Skye Cross has the ability to talk to animals. Her most recent animal rescue mission–stopping an alleged dog fight–actually involved shifters in a primal battle. Her investigation leads her to Luc, a man whose powers both unsettle and intrigue her. Skye quickly finds herself caught in a dangerous world she never knew existed, while relying on a man she couldn't possibly trust.
Coming from two different worlds, can Luc and Skye overcome the obstacles fated to keep them apart?
♦
---
ANIMAL ATTRACTION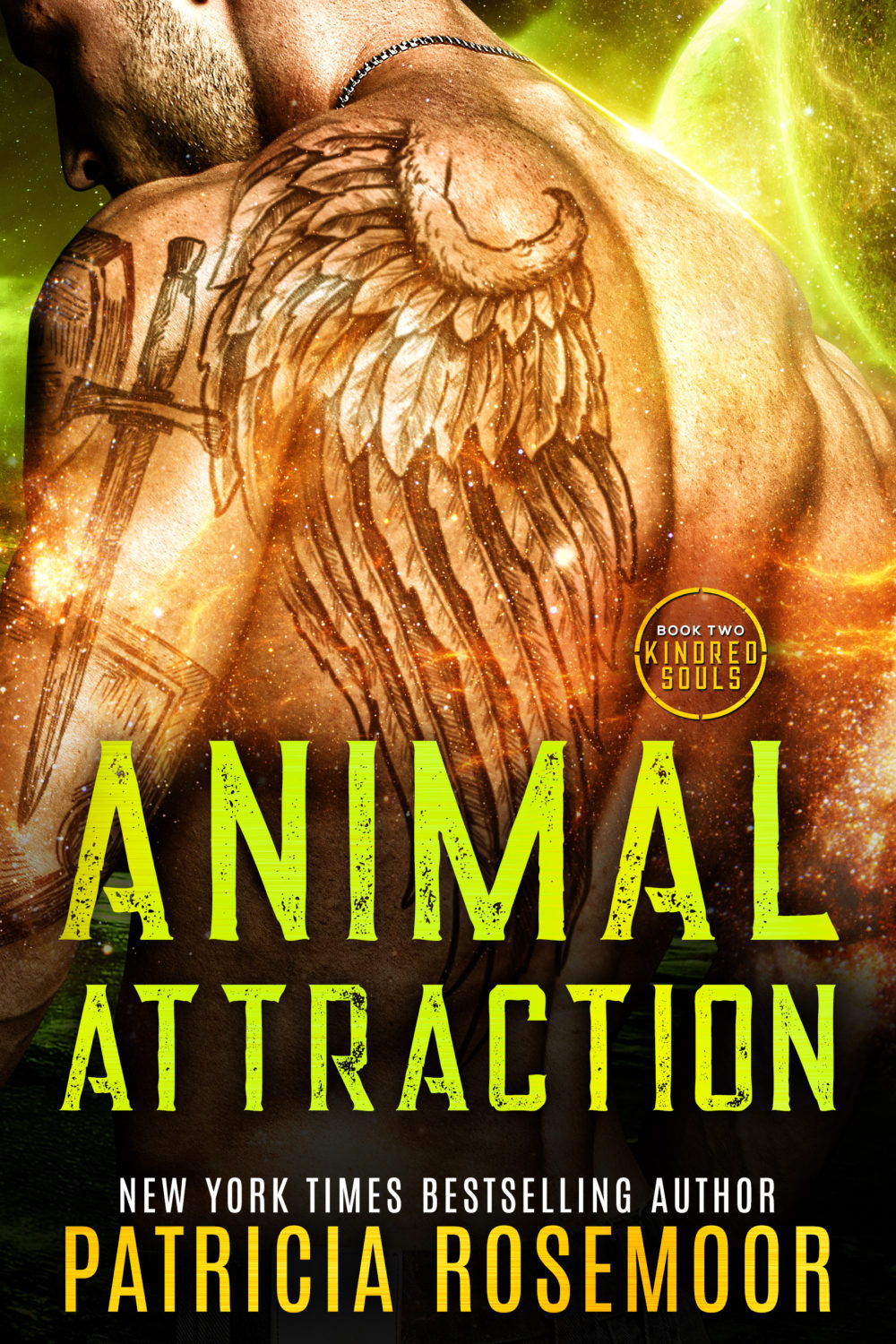 Detective Ethan Grainger is horrified when a public official is found dead in the park, killed by an animal. He immediately fears it's a shifter kill and heads for The Ark, where he seeks out Nuala Lazare, a Kindred pregnant by Ethan's late partner Shade. He'd come to terms with Chicago's supernatural underground, but because Nuala holds him responsible for Shade's death—and because he is attracted to her—he's avoided her until now.
Ethan is the last man Nuala wants to see, and she has enough to deal with being near term and realizing her fatherless child will be a half-breed like her brother Luc, who experienced tremendous prejudice and guilt while growing up. She plans to move from The Ark to live like a human for her daughter.
Ethan must keep Shade's child from being corrupted by the criminal element of the Kindred Lazare clan. Which means he must get close to Nuala—not an easy task. As they get to know each other, their attraction becomes unbearable. Will Ethan keep his loyalty to his murdered partner or succumb to the irresistible temptation of his chemistry with Nuala?
♦
---
EYES OF THE TIGER, my 100th book, is not a story that came easily to me. I got the idea when I saw my first Bollywood movie, Om Shanti Om. The theme of karma and reincarnation generated ideas for a reincarnation romantic thriller. It took an amazing amount of research, multiple tries to get it right and an incredible developmental editor who helped me see at last what I needed to do to make it an unforgettable story. Throughout the process, the story obsessed me.

Gems and jewelry speak to Gemma Hewitt, inspire her designs, and send her across the globe to seek out historic pieces. After her mother is brutally murdered, Gemma inherits her famed jeweled collar, which she hopes will lead her to her mother's killer. Instead, she's thrown back to 1901 India where she sees a young woman (Mayura) about to be married with a pendant that matches the collar. When she's hired to find the entire bridal suite, she hopes she can use the jewels to save her family's fortune. Can she trust the handsome, enigmatic British reporter/photographer Raj Sinclair who promises to help her on her quest, or is he the one she should be running from?
The gems and jewels of Mayura's bridal suite create both the danger in the story and the link to the past.  When the bridal suite is reunited, three reincarnated souls from the British Raj get a second chance to make things right.
I already had the idea and much of the research done when I traveled to India with another author and her husband in 2010. There I learned so much of what I couldn't know from book/Internet research. I absorbed the sights and sounds and the people (who must be the most polite people in the world). We stayed in hotels that were once palaces, toured forts with incredible artwork especially in the separate quarters for women, and thrilled to a stay at a tiger preserve.
Now it's time to celebrate my 100th published novel ~ EYES OF THE TIGER in digital and print formats.
♦
Excerpt from EYES OF THE TIGER:
Washington, DC
Finished with breakfast at a nearby café, Raj decided to return to the suite to freshen up and decide what else he could do before Gemma made that call to meet at the museum. He was surprised to learn she had gotten back to the hotel before him.
More surprised to hear her agonized wail as he opened the suite door.
"Gemma, what's…"
His question died on his lips as he entered the living area, swinging the door shut behind him. Gemma was in the middle of the room, not standing, but crouching, arms up, as if trying to hold onto something invisible. Sobbing as if her heart would break.
He moved to her side, softly saying, "Hey, Gemma."
She didn't seem to hear him. Didn't seem to know he was there. Words tore from her between sobs. Foreign. Hindi. He recognized the language from his childhood, even if he no longer understood what she was saying.
What in the world was happening to her?
She was wearing the hathphool…
He wanted to pull her up into his arms, but he feared that might panic her. So he crouched next to her, murmuring, "It's okay, Gemma. I'm here now. You can talk to me, tell me what's wrong."
Somewhere in the middle of his coaxing, her sobs quieted and she seemed to regain presence. Looking at him through tear-swollen eyes, she focused and appeared a bit shocked to see him.
"Raj?"
Nodding, he stood. "C'mon, let me help you up."
Taking the hand he offered, she wobbled to her feet but couldn't look at him. He could almost hear her mind flying, searching for the one explanation he would believe. He led her to an upholstered chair, found a box of tissues and offered them to her. She grabbed a handful and mopped her face.
"Do you want to tell me what that was about?"
She didn't hesitate. "No."
"You weren't yourself."
She sat frozen, again not looking at him.
"You were very distressed. Not only crying but saying something that sounded like your heart was breaking."
Finally, she asked, "What did I say?"
"Beats me. I've long forgotten much of the Hindi my grandfather taught me. You have no idea?"
"Not that I was speaking Hindi."
"Tell me, Gemma. What's going on with you?" He flicked a look at her hand. "Was it the hathphool? Does it have some mysterious power, as legend claims? Did it make you see something that upset you so?"
He didn't think she was going to answer him. She removed the jewels from around her wrist, pulled off the ring, then looked around the room until her gaze settled on a table bearing a sandalwood box similar to the one that housed the jeweled collar. She started to pull herself from the chair, but he put a hand out to stop her.
"Let me."
He fetched the box from the table and gave it to her. Her hands shook as she replaced the hathphool on the velvet interior before snapping it closed. Without a word, she passed it back to him. Setting it where he'd found it, Raj took the chair next to hers and reached out to cover her hand with his.
"Tell me, Gemma," he said again. "Whatever happened to you… not good. If I'm going to protect you, I need to know from what."
"Not this. You can't protect me from this."
"From what?"
Her jaw clenched and unclenched. She couldn't avoid his question any longer. Her eyes held a mixture of fear and defiance. "The past. You can't protect me from the past."
Raj kept himself from visibly reacting. "What past?"
"What Shardul Nair's magic has shown me."
Her words made him tense.
She went on. "The life of a woman who lived during the British Raj."
He somehow kept his voice even when he asked, "What woman?"
"A maharaja's daughter named Mayura."
Mayura! Raj started. He should have known. Maybe he had on some level. But he still had to process it as she opened up to him, the words pouring out of her without hesitation. Each piece of the bridal suite had warned Gemma of danger awaiting her. Yet each had let her enter Mayura's world.
A world he lived in every time he lost himself in Harry's journal. What the hell? Everything she told him synched with what he'd read. How was this possible without some kind of supernatural force being involved?
"I don't know how I can keep doing this—finding the other jewels and testing them for more information—but I have to," she said. "For my mother."
"I don't understand."
"Don't you see? It's all coming together. It's clear the murderer wants the jewels." Gemma retreated as if she was seeing another reality. "The jewels keep giving me glimpses… I don't know how to describe it… maybe into his dark soul. Madam Cybil said she saw me through the eyes of the tiger, that the jewels would help me do the same so that I would know how to use my power. I didn't believe it at the time, but now… maybe it's possible. And somehow, this Mayura is part of the equation. I saw her with the mangalsutra that bore the jewels of the Navagraha."
Raj's pulse thumped, the rhythm speeding up. The mangalsutra his grandfather had passed on to him along with Harry's journal when he'd become obsessed with it. Should he tell her now?
"I don't know how much more I can take."
He took a deep breath. No, not now. When she was on a more even keel.
He couldn't think of a way to explain without Gemma's thinking the worst of him. He hadn't told her up front because he'd begun the treasure hunt well before she had, and he'd been determined that nothing would stop him from seeing it through.
But then the connection with Gemma… the feeling he'd known her his whole life… had thrown him.
His goal hadn't changed, no matter how strongly he was drawn to her. But Gemma intended to sell the collection to an entertainer! How could he resolve that? Seeing the collection put back together was not only an obsession, but a matter of family honor for him. That was his priority. Somehow, he had to make this go the way it was meant to. Hopefully, he would find a time… find a way to tell her everything.
But not now.
Later, when he was certain he could make her understand.
♦
---