Join my newsletter and get HOT TALES: Detective Shelley Caldwell Shorts FREE – you'll get info on new releases and special prices on books from me and from other authors. You can unsubscribe at any time…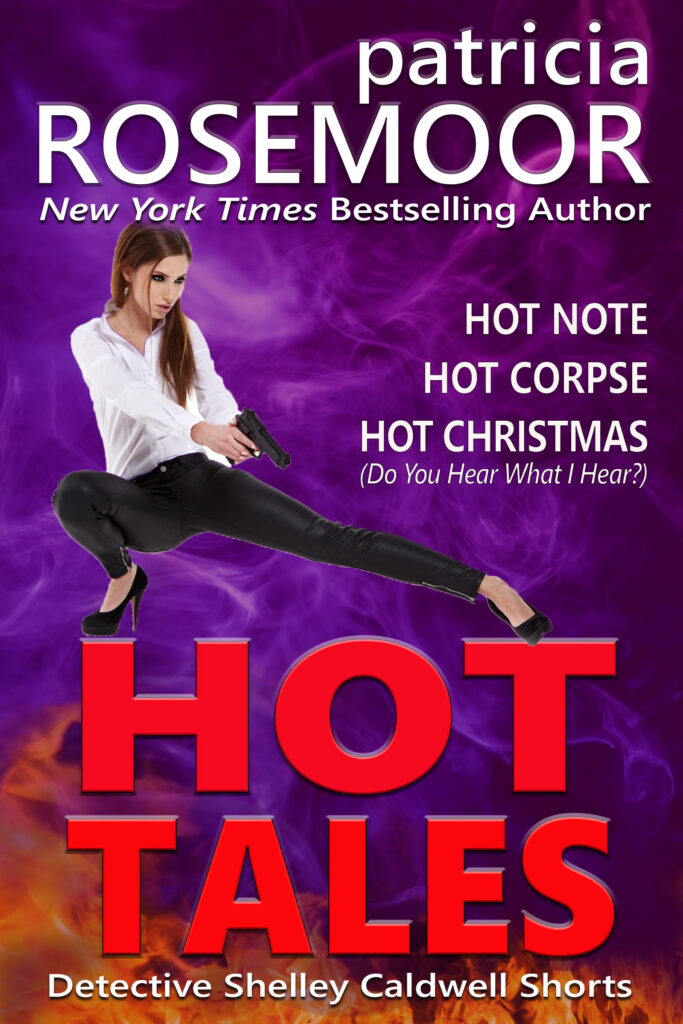 HOT NOTE Homicide detective Shelley Caldwell and her half-vampire lover Jake figure out three murders deemed suicides are connected. But Shelley can't suggest that powerful paranormal forces are at work to her department. She and Jake investigate, leaving her with the task of figuring out how to beat the odds when fighting a supernatural force.
HOT CORPSE Detective Shelley Caldwell gets all the woo-woo cases. When bodies are found–rather skeletons of bodies–she knows the supernatural is involved. Not wanting another psych evaluation, she keeps that aspect hidden as she tracks down the killer in this short story.
HOT CHRISTMAS A case of hit-and-run leaves a dead body and a magical Christmas tree. Shelley can't resist bringing home the tree, but there is more to the tree than either knows. Will it bring Shelley and Jake together or push them farther apart?